Halligan Returns From Retirement to Claim Mass Start
Brian Halligan (HURT) took today's mass start summer biathlon race, returning to competition for the first time since retiring in March. Halligan was challenged early by Erik Schreiner (Saratoga Biathlon) who was competing in his first race shooting regulation targets. Halligan and Schreiner came into the range together for the second prone stage, where Halligan cleaned and never looked back. Schreiner finished second on the day after dropping Eli Walker (Saratoga Biathlon) on the last loop.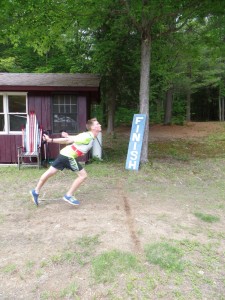 In the Women's race, Gabriella Frittelli (Saratoga Biathlon) used clean prone shooting on her way to victory. Chinasa Seyse (Saratoga Biathlon) finished in second.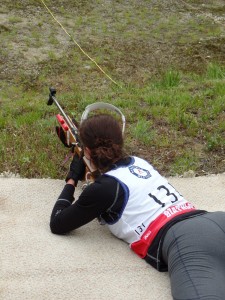 On Saturday, the Brother/sister pair of Erik Schreiner and Katrin Schreiner (Saratoga Biathlon) won the sprint races.
Saturday's Sprint Race Results
Sunday's Mass Start Race Results
Look for more photos on our Facebook page.